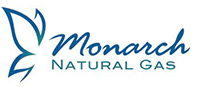 Monarch Natural Gas
Monarch Natural Gas, LLC ("Monarch") is a private, full-service midstream energy company focused on building and operating assets in the midstream sector of the Oil and Gas industries.  Monarch provides producers of natural gas and crude oil with all related services from the wellhead to market by designing, building and operating facilities dedicated to the producers needs with a strong focus on performance, safety and reliability.
With significant equity funding from Metalmark Capital as well as management, Monarch has strong growth potential as we are able to move quickly to meet our customers' needs while continuing to aggressively pursue new business development prospects through strategic acquisitions and greenfield projects..
Monarch Oil Pipeline
Monarch Oil Pipeline, LLC ("MOP") is a privately held midstream energy company which operates a crude oil pipeline system that gathers and transports crude oil from production areas in Hemphill and Lipscomb Counties, Texas to Valero's Piper Station located in Lipscomb County, Texas and Plains Pipeline, LP's Reydon Station located in Roger Mills County, Oklahoma.
Monarch Oil Marketing
Monarch Oil Marketing, LLC ("MOM") is a privately held midstream energy company which provides crude oil transportation services in the Texas Panhandle at Monarch's Casey Station located in Lipscomb County, Texas.  Additionally, MOM buys various grades of crude at the wellhead as first purchaser and provides other producer services including Marketing, Trucking, Nominations, Quality Control & Scheduling.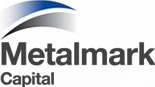 Metalmark Capital
Metalmark Capital is a leading private equity firm with over 20 years of experience.  Metalmark seeks to build long-term value through active and supportive partnerships with the companies and management teams in which it invests.  For more information, please visit www.metalmarkcapital.com.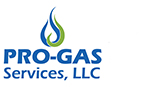 ProGas Services
Pro-Gas Services, LLC (PGS), a wholly owned subsidiary of Monarch Natural Gas Holdings, LLC,  was formed by a group of professionals with a combined 90-plus years of experience in the oil and gas industry. PGS applies this expertise to our clients' needs resulting in maximum performance of services. PGS offers solutions to your specific needs, as our equipment inventory is appropriate for a wide range of applications.
Pro-Gas Services, LLC provides a complete line of quality equipment including separators, filter separators, dehydrators, JT skids, coolers, compressor packages and vapor recovery units. We treat your well like it is our own!  For more information, please visit www.progasllc.com.